316L Stainless Steel Inlaid White Seashell Butterfly Pearl Necklace 16 Inch Chain
20% OFF COUPON CODE A3TXAJ54

This pearl-inlaid white butterfly necklace is perfect for you. It's a unique take on the classic pearl necklace, with an intricate butterfly design that's sure to get people's attention. The 316L stainless steel inlaid white seashell butterfly pearl necklace is sure to be a conversation starter, and it's durable enough for everyday wear.
The idea behind this piece is that there will always be another chance, another opportunity to make something beautiful out of what you have now—and at the same time, that with each passing day there are wishes that are coming true. Whether it's as simple as being able to spend time with your loved ones or as ambitious as owning your own business, there are wishes being granted every day.
What Does White Butterfly Necklace Meaning
🎀 Meaning That A Wish Will Come True
🎀 Meaning That There Is Another Chance
🎀 Meaning That New Hope Is Coming
🎀 Means The Arrival Of New People
🎀 Means A Great Life Event Is About To Happen
🎀 Means You Should Take Things Slowly
🎀 Meaning A Job Offer Will Come Soon
🎀 Meaning An Important Person Needs Help
Your wish will come true. That's what the white seashell butterfly pearl necklace means to you.
The design is exquisite and delicate, making this necklace a must-have for every woman who wants to feel confident when she goes out.
The 316L Stainless Steel Inlaid White Seashell Butterfly Pearl Necklace is more than just a piece of jewelry—it's a symbol of hope and faith. The butterfly represents your desire for change, and the pearl reminds you that every wish comes true if you believe in it hard enough.
Wear it with confidence knowing that this necklace will bring out your inner strength and beauty, no matter what life throws at you.
Details & Size
Metal: 316 stainless steel
Shape\pattern: Bowknot
Chain:16 Inch
Package Includes:
1 x Inlaid White Seashell Butterfly Pearl Necklace with 16 Inch Chain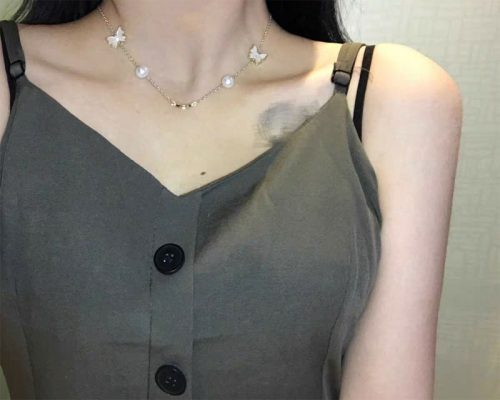 Very good product the description is very exact the product is very good or and beautiful has very good finish and a spectacular shine would buy again
...More
Very good product the description is very exact the product is very good or and beautiful has very good finish and a spectacular shine would buy again in the store for its good products and also has good prices for which I recommend the store, I hope it will help you thank you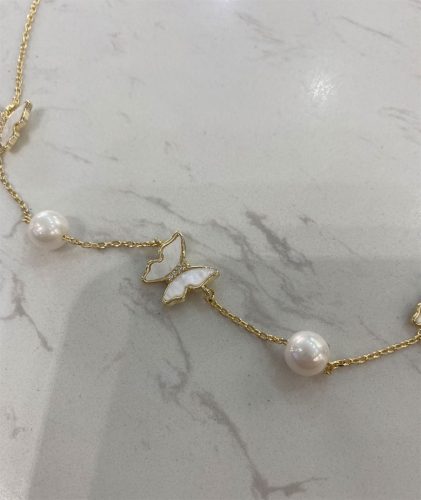 Excellent seller recommend❤️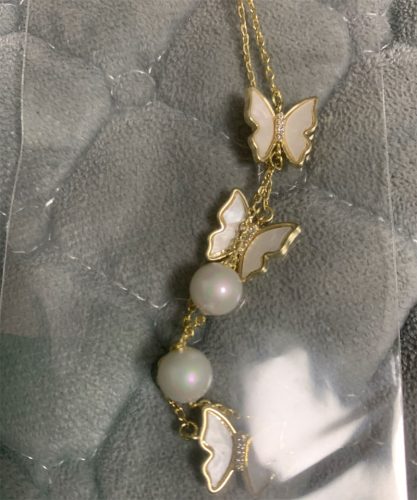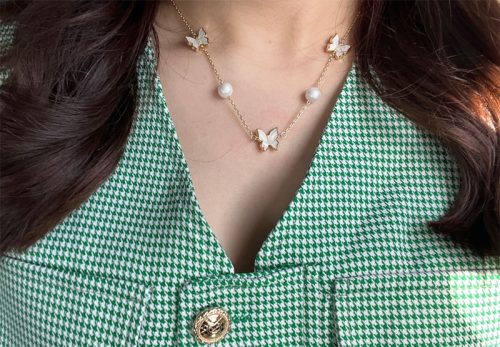 Very good quality, I liked them, I bought again